Planning a wedding during a global pandemic probably isn't what you had in mind when you dreamt of this special day. Weddings are meant to be memorable, it's the special day when you choose to share the rest of your life with someone special. It's a day of promises and hope. The best part of a wedding is the chance to spend the day with your closest friends and family, to celebrate your happiness with loved ones. But now, the sheer scale of hosting a wedding within all necessary stipulations is enough to put anyone on edge, especially with travel restrictions remaining in place and the size of gatherings regulated. But that doesn't mean you can't have your special day!
We at Forte Kochi understand your dilemma when it comes to planning your dream wedding during these tough times and we're here to ensure your dream comes true. Come to us and let us take over. Celebrate your special day with your loved ones and us!
Collaborate with us on your checklist and be assured you're in safe and experienced hands. Engagement parties, bridal showers, luxury rooms for friends and family, ceremonies, mehendi celebrations, receptions, post-wedding brunches, and of course, honeymoons.
We have curated a special package for your special occasion, and our exclusive wedding package for up to 50 guests include:
Lavish buffet spread.
Two rooms for the bride and bridegroom's families for eight hours.
Complimentary first night stays for the couple in the Imperial Room with a romantic poolside candlelight dinner.
Upgrade to the Sovereign suite at a nominal cost.
Special rates for additional rooms.
About Forte Kochi:
Discover a rare amalgamation of heritage with culture, at Forte Kochi, a luxury heritage hotel set on the quaint Princess Street of Fort Kochi.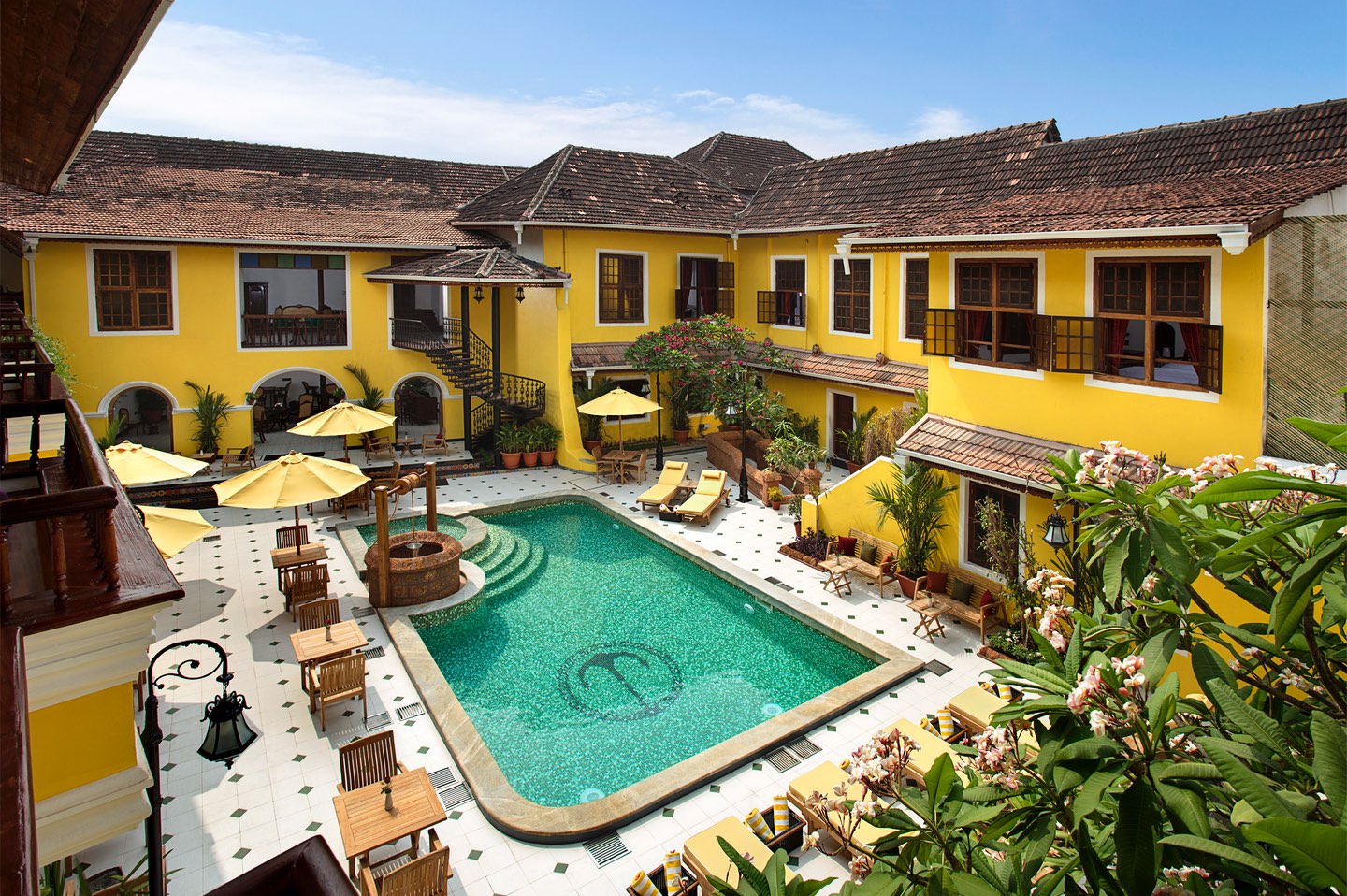 The 27 heritage abodes at Forte Kochi bespeak of the glorious riches that bedecked colonial India. The architecture along with several other distinctive heritages features of Forte Kochi are attributed to a seamless blend of Portuguese, Dutch and British influences, and the interiors of each of the 27 luxuriously designed heritage rooms have been improved to present every vogue favoured throughout those periods while making certain trendy comforts and luxury is offered.
How to Reach Forte Kochi:
Just an easy 30-minute drive from Ernakulam (Cochin) Junction (the nearest train station) and an hour's drive from Cochin International Airport, Hotel Forte Kochi is a short distance from all of Fort Kochi's innumerable attractions.
We can't control the world nor can we predict the future, but we can assure you that we are committed to helping you plan and host your ideal wedding day in the most stress-free way possible.